The expansion and development of the internet has created enormous opportunities for brands and marketers to gain insight and feedback from their websites. Google has experienced exceptional growth by creating a search advertising market and providing free tools to help brands improve the relevancy of their websites and to increase qualified traffic. The Google Analytics tool offers hundred of reports to help website owners understand how visitors are using their site, what content they are viewing and for how long, what keywords were used to find the site, what press release/mention linked back to the website and how many visitors came as a result of that mention and may other insightful pieces of information. Google Analytics is almost the equivalent of doing a focus group or research study of actual visitors.
This document will serve to provide an overview of some of the capabilities for B2B and B2C users. The following table depicts the navigation for Google Analytics illustrating some of the reports available from the Visitor and Traffic Sources options. Similar detail is available on Content, Goals E-Commerce.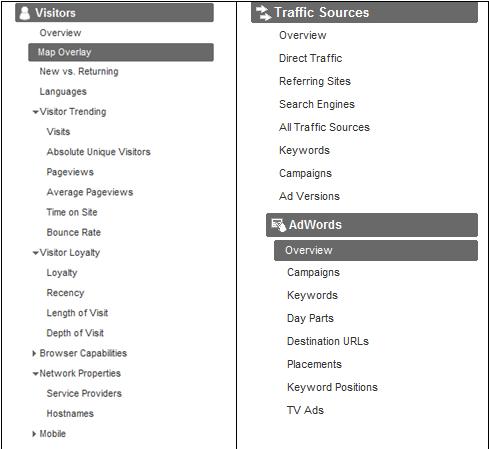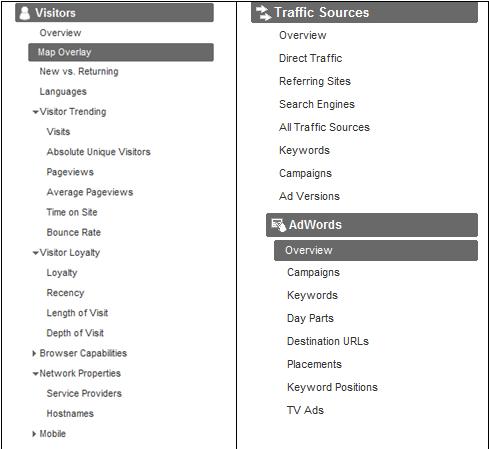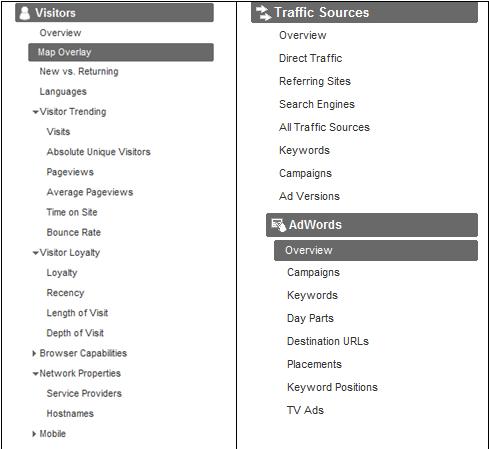 Visitor Information and Traffic Sources: Google Analytics provides a wealth of data about traffic to a website. Where that traffic comes from and what those sources of traffic are can offer powerful strategic insight into allocating resources and evaluating sales and marketing efforts that result in website visits. The following is an example of state by state activity.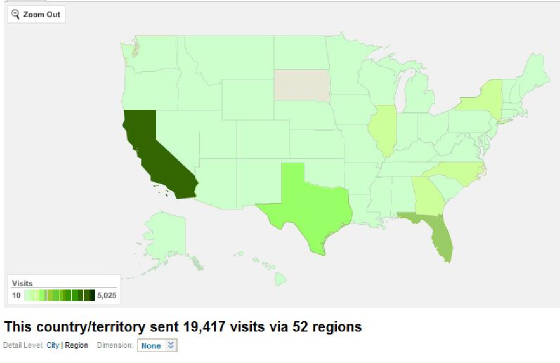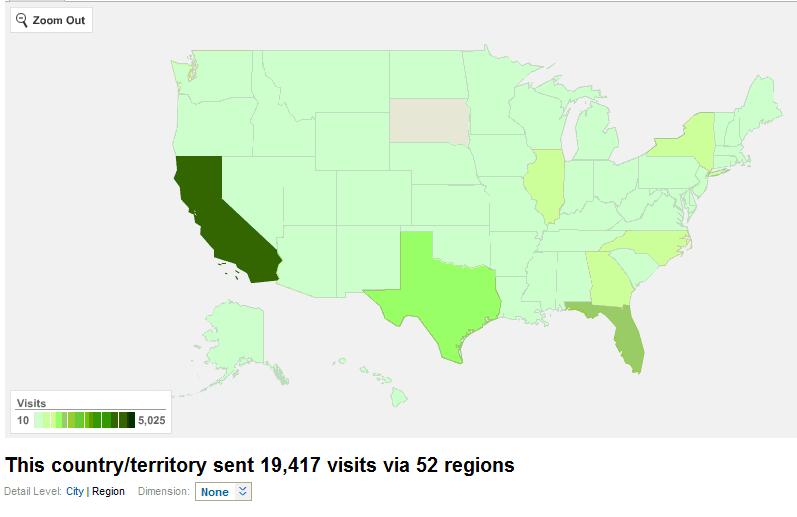 The ability to drill down in the data is fairly detailed with the visits within a single state looking like this.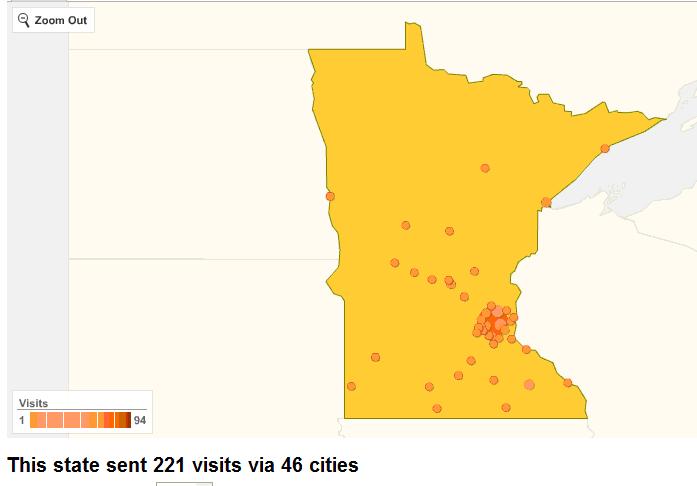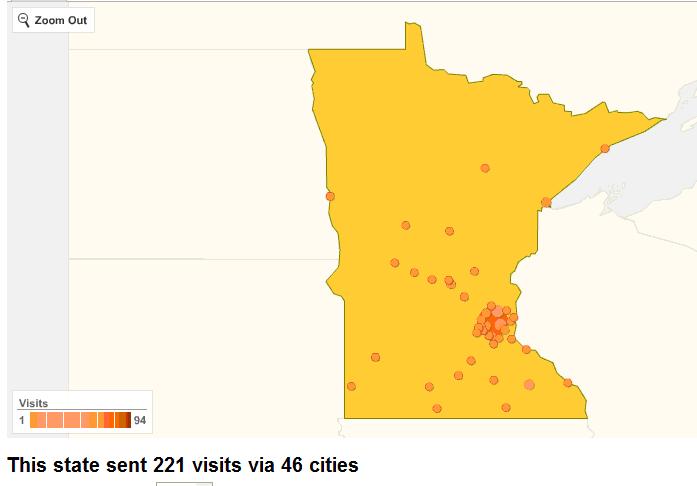 Further detailed tables provide added insight into visitor usage within the state. Page views and time on site are good barometers of varying levels of interest and engagement.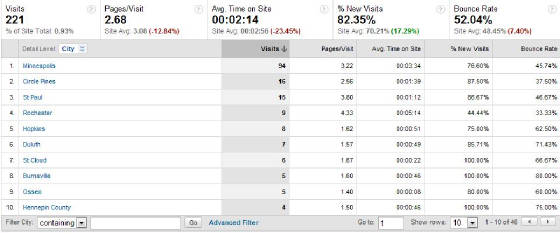 Sources of Traffic: In this case, the number two source of traffic is CPC (Cost Per Click) which is paid Google AdWords traffic, and the number four source Facebook which combined increased overall traffic by about 25%.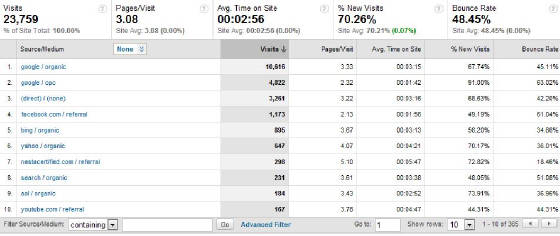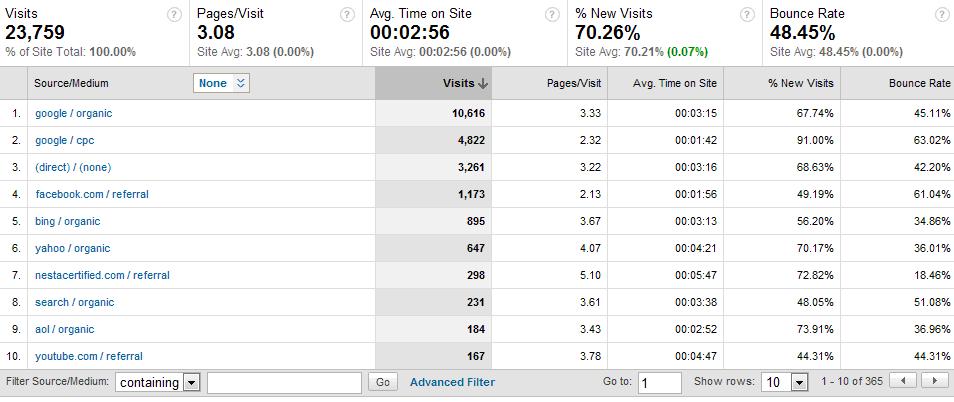 Service Providers. This report is an excellent source of "warm leads" for B2B companies. After an ad, press mention, email newsletter blast, direct mail program, trade show etc., browsing who may be checking out your website can be an excellent way of providing some priorities for your business development or sales team.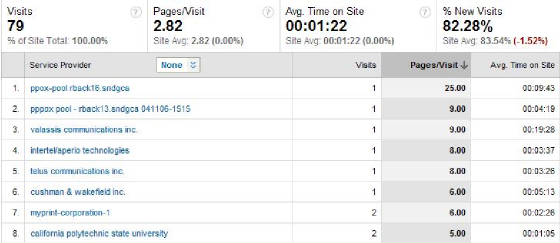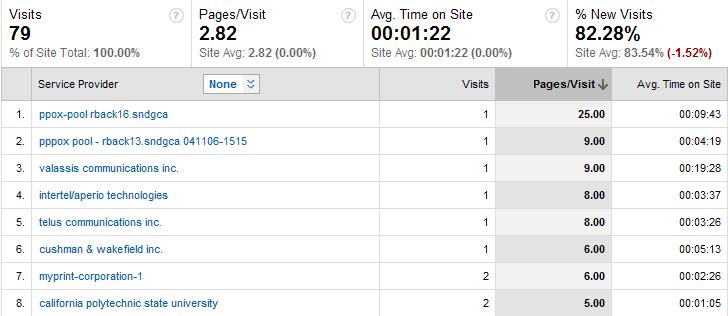 In this example, the first two data points may not be too informative as they are from pools of internet service providers, Valassis Communications and Aperio Technologies are companies known by the website owner and both visits were for substantially more than the average page views and time on site. This data is available on any selected date range and can be useful for gauging prospect interest after a mailing, newsletter, press release, trade show or even a phone contact that resulted in multiple extended visits to a website.


Content: The content reports are good tools for evaluating how visitors utilize a website. Time on page is a barometer of how valuable the content is on the page. Most sites have very high views of videos and photo galleries as visitors prefer to see rather than read. Other reports have information about landing pages which are useful for tracking special promotions or targeting ads to land on a specific product or service rather than the home page. The following report provides an overview of pages viewed and for this client provides some insight into how the Spanish language pages for this website are being used (see pages 7-10 in the table below).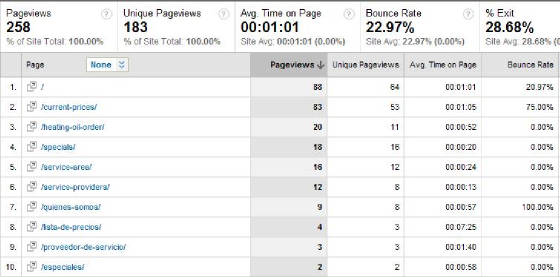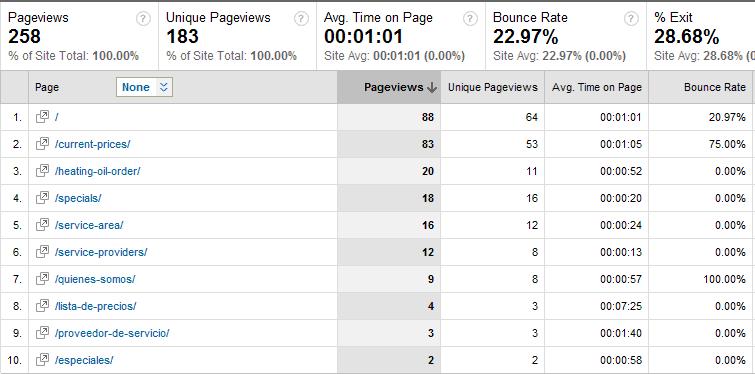 E-Commerce/Goal Functionality: Google Analytics has functionality that enables goals and sales to be tracked from the origin of the visit. If a visitor comes from a referred site, an email, or an AdWords Cost Per Click campaign, this data can be segment by source, keyword or other attributes.
What are Goals? Goal conversions are the primary metric for measuring how well your site fulfills business objectives. A goal is a website page which a visitor reaches once they have made a purchase or completed another desired action, such as a registration or download. Once you have set your goals, you'll be able to see conversion rates and the monetary value of the traffic you receive. You can also define a "funnel path" for each goal. A funnel path is the path you want visitors to take to reach a goal. Defining a funnel path allows you to monitor how frequently visitors who begin a conversion process actually complete it. Examples of goals will vary for different companies but they can include:
"Thank you for registering" pages
Receipts
Registration confirmations
Email signups
"Download completed" page
Forms filled requesting more information
Placing an item in a shopping cart
Filling out shipping information
Filling out payment information.
For websites that can take orders, having goals like examples 7-9 can provide insight into why shopping carts are abandoned. With the Ecommerce functionality, revenues and product purchases can also be tracked. Analytics can be integrated with most shopping carts although PayPal integrations have been challenging. Having this capability is important to provide guidance in bidding for keywords. If a keyword has a strong conversion to a sale, you can justify higher bids. On the other hand, a big portion of an AdWords budget may be consumed by keywords with a very low conversion rate which would provide opportunities to optimize your campaigns to increase results without a budget increase.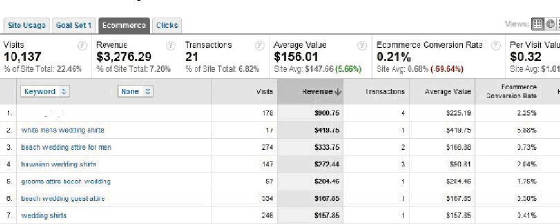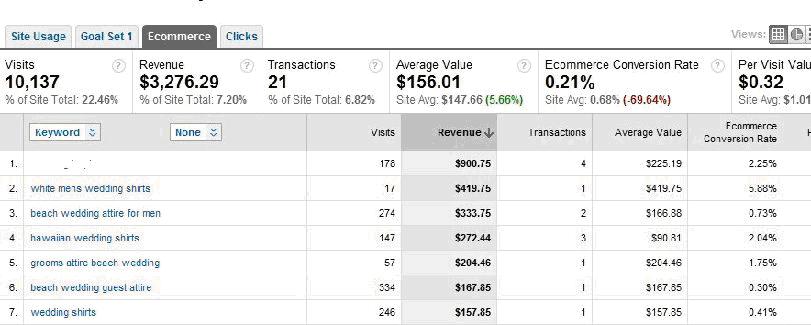 This document is designed to introduce only a few of the capabilities available from Google Analytics. Conducting an initial assessment, setting goals for quality and quantity of traffic increases, establishing programs to increase traffic and desired actions (request for information, sign up/registration, download, purchase, etc.) are key component of effectively leveraging the web channel. Evaluating those results on a regular basis and developing a dashboard enables continues improvement to occur and captures the benefits of learning to be carried forward for years so that future staff doesn't need to repeat mistakes from the past.